This edition features a Q&A about burnout and a self-care tip.
Welcome to our Winter newsletter which includes:
Some resources about menopause in the workplace for individuals and those supporting employee wellbeing.
Links to our recent blog articles which include the topics of reverse mentoring and re-entry anxiety.
A series of short videos for our Ask the Expert feature, in which trainer Michelle Spirit answers questions on the topic of burnout.
A self-care tip for those who may like to be on their own but not feel alone.
Links to helpful wellbeing in the workplace external resources and articles for managers and staff.
A story to end with that warmed our hearts by highlighting an inspirational act of kindness.
Mental Health Awareness Training Recommended For All Managers
Recent guidance from Public Health England (PHE) and the National Institute for Health and Care Excellence (NICE), has recommended that all managers are given skills to support employees with mental health issues.
In addition to helping those they manage, it is considered this would benefit managers' own mental wellbeing by feeling skilled to perform their line management role.
NICE and PHE believe this is good practice across all industries and all sizes of organisation. It being a practical step which employers can introduce quickly and without an unduly heavy investment.
If you're considering implementing this recommendation, we can deliver Mental Health Awareness training sessions for both managers and/or all employees.
You can find details of all our mental health awareness training here, or please complete our contact form to request further information.
Recent articles added to our blog
- Menopause, why it is a workplace wellbeing issue
- Have you considered reverse mentoring?
- Returning to the workplace, re-entry anxiety
- Wellbeing at work, what are the signs of burnout to look out for?
A Self-care Tip that we can all benefit from
In this edition we have a tip which, whether as the giver or receiver, could improve our personal wellbeing.
Ask The Expert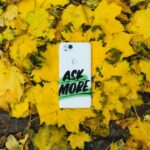 In a series of 6 short videos, trainer and consultant Michelle Spirit answers questions and provides a wealth of practical tips on the subject of burnout.
If you prefer to read rather than watch, transcriptions are also provided.
Amanda's Column

Amanda finds she has difficulty with only hearing half a story and inadvertently comes up with a goal for 2022.
Resources
Click here or the image opposite to read external resources which include:
• Answers to FAQ's about race in the workplace
• A toolkit for creating workplaces that are positive for people experiencing eating disorders
• Some resources to increase awareness and understanding of depression
• A new global standard for managing psychosocial health and safety at work
• A stress indicator tool
Quotations
"I'm an optimist, but an optimist who carries a raincoat."
Harold Wilson, Former UK Prime Minister
"New year is another opportunity of seeing life with little more caring, compassion, maturity and beauty."
Amit Ray, Author and Spiritual Master
Other short reads which may be of interest
• Change Management: 9 ways to build resilient teams
• Half of SME employees put recognition and more flexible working options top of their wellbeing needs
• 7 things to do when your tank is empty
• New campaign targets farmers in tackling work-related stress
• Museum visits prescribed to combat Covid-related stress
... and finally ...
We finish our last newsletter of the year with a heart-warming story of kindness and hope.
With best wishes from all the team at In Equilibrium for a peaceful end to this year and a hopeful beginning to 2022.
Thank you for taking the time to read our newsletter.  We are always delighted to hear from our readers, so if you would like to share your comments or suggestions with us, please don't hesitate to contact us at: training@in-equilibrium.co.uk.
And if you would like future editions of our quarterly workplace wellbeing newsletter to be sent directly to your inbox, you can sign up here.
Recent articles on our blog....
For this year's National Grief Awareness Week (2 – 8 December) we have reviewed and updated the section on grief within our mental health resources and consider why we may avoid conversations about grief at work.
Read More →
We offer 5 tips for helping to develop healthy interactions at work in order to increase wellbeing and avoid co-rumination.
Read More →
A very interesting tutor who kept us motivated throughout the session" "Dawn was an excellent presenter who is clearly passionate about her subject" "Dawn was excellent and very attentive

A very interesting tutor, excellent presenter

I really enjoyed this delivery as David mixed the "formal" with anecdotes and true examples whilst allowing for questions. He is obviously learned and interested in the subject and he is an inspirational gentleman.

Aberdeen City Council Delegate

The Trainer was brilliant - extremely knowledgeable, had lots of examples of experience and was really engaging - I wanted to know more.

Adult MHFA comment from delegate
Our purpose is to provide training and consultancy services to enhance resilience, health and wellbeing in the workplace.
Differentiation is one of the most strategic and tactical activities in which companies most constantly engage
It's natural to have questions about training and how it fits with your organisation. Our FAQs can help you find out more.
View case studies for some of the in-house training courses we have delivered to different types of organisations across the UK.