Welcome to the last edition of In Equilibrium this year.  Hard to believe we're already facing the end of 2012 which has been an eventful and successful year as far as the Olympics and Jubilee are concerned but maybe not so successful if long, hot summers are your thing!
The warmest wishes of the season are sent from everyone at In Equilibrium with this edition which includes:
 A Festive stress tip (which can be used all year round)
An interesting Ask the Expert excellently answered by our consultant, Martin Faiers
Some useful resources – one for at work and one for at home
News of an interesting walking scheme which we may all benefit from in the future
In Equilibrium News
Our New Website Is Now Live – so far the feedback has been positive but we'd love to hear your thoughts. Please get in touch with your comments.
Recent Blog Article – a recent article posted on our blog provides some sources of evidence regarding the effectiveness of resilience training.
Further details about our resilience training courses are available here.
2012 Continues to be a Busy Year – we're delighted to have been given the opportunity to work with so many excellent organisations again this year.  It is always rewarding when contracts are extended and we have found many clients are getting back in touch for a 6 month review following resilience training earlier in the year.
Twitter – we regularly put links to relevant articles, resources and quotations on Twitter.  If you would like to follow us you'll find us at https://twitter.com/in_equilibrium
Stress Management Tip
Star jumps before that next tea break!
A quick Festive stress reliever which is just as pertinent for every other time of the year …
Ask The Expert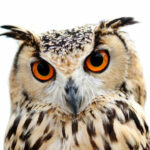 We answer a question from a reader who has asked for some advice about their manager's change of mood.
Question
"Our team has been under considerable pressure for the last six months and it seems to have caused a change in our manager.  He has become withdrawn and we hardly see him apart from when he gives us yet more work.  Other team members seem to be coping but I am finding things increasingly difficult.  I am a single parent juggling childcare, school run etc and do not feel this is being taken into account."
Answer
In Equilibrium consultant, Martin Faiers, looks at this delicate problem and offers some support and practical suggestions.
Read his answer here …
If you found Martin's answer helpful, you may be interested in the following courses:
Stress Management Training for Managers
Stress Management Techniques
Martin Faier's profile can be viewed here
Amanda's Column
Amanda makes a case as to why we should try to resurrect that long forgotten landmark of the working day, the lunch hour.
Resources
Mental Capital and Wellbeing: Making the most of ourselves in the 21st century
An interesting review paper produced by Foresight as part of the UK Government's Mental Capital and Wellbeing project.  Sources and models of work stress that influence worker wellbeing are reviewed, emergent stressors are identified and discussed and many useful references are included.
bis.gov.uk/assets/foresight/docs/mental-capital/sr-c1_mcw.pdf
Five Things You Can Do Today To Help Boost Your Energy Levels
An article from the Nutritionist Resource website which suggests five practical steps you can take to help you feel full of beans, especially with the busy Christmas period just around the corner.
nutritionist-resource.org.uk/nutritionist-articles/five-things-you-can-do-today-to-help-boost-your-energy-levels
Quotations
"No matter how much pressure you feel at work, if you could find ways to relax for at least five minutes every hour, you'd be more productive."
Dr. Joyce Brothers
American psychologist, television personality and advice columnist
(1927 – )
"Good communication is as stimulating as black coffee and just as hard to sleep after."
Anne Morrow Lindbergh
American author and aviator
(1906 – 2001)
News from the Outside
HR Departments are Increasingly Prioritising Employee Wellbeing
Wellbeing schemes may have been around in one form or another for a while, but HR departments increasingly look to use them to tackle a range of issues including absenteeism, presenteeism and poor productivity.  The article's author concludes "It's about time business leaders recognised having well-connected employees is not an optional extra, it's an economic imperative."
Stressed Out Busy Bees
Written to highlight Stress Awareness Day (which was on November 7th), this article offers some practical tips for both employers and employees in the light of recent evidence which links stress, workload and heart disease.
1 in 10 Employees in Europe Have Missed Work Due To Depression
A new survey by the European Depression Association found that despite more than 21,000 working days being lost to employee depression, almost one in three managers said they had no formal support or resources to deal with the issue.
Details of our Mental Health Awareness Training are available here
… and finally …
Get Fit By Walking and Collect "Ground Miles" As You Go
Being told we need to exercise more hasn't really moved the British public into action to get fit and improve the nation's overall wellbeing.  Would you be tempted to walk your 30 minutes a day if you earned "airmile" type points to convert into rewards as a result of completing certain routes?  Read on as a new groundbreaking scheme might be coming to a park near you …
Thank you for taking the time to read our newsletter.  We are always delighted to hear from our readers, so if you would like to share your comments or suggestions with us, please don't hesitate to contact us.
Recent articles on our blog....
For this year's National Grief Awareness Week (2 – 8 December) we have reviewed and updated the section on grief within our mental health resources and consider why we may avoid conversations about grief at work.
Read More →
We offer 5 tips for helping to develop healthy interactions at work in order to increase wellbeing and avoid co-rumination.
Read More →
A very interesting tutor who kept us motivated throughout the session" "Dawn was an excellent presenter who is clearly passionate about her subject" "Dawn was excellent and very attentive

A very interesting tutor, excellent presenter

I really enjoyed this delivery as David mixed the "formal" with anecdotes and true examples whilst allowing for questions. He is obviously learned and interested in the subject and he is an inspirational gentleman.

Aberdeen City Council Delegate

The Trainer was brilliant - extremely knowledgeable, had lots of examples of experience and was really engaging - I wanted to know more.

Adult MHFA comment from delegate
Our purpose is to provide training and consultancy services to enhance resilience, health and wellbeing in the workplace.
Differentiation is one of the most strategic and tactical activities in which companies most constantly engage
It's natural to have questions about training and how it fits with your organisation. Our FAQs can help you find out more.
View case studies for some of the in-house training courses we have delivered to different types of organisations across the UK.