A warm welcome to our first newsletter of 2019, we hope the year has started well for you.
This issue includes:
Details of our new Growth Mindset Course
Gaslighting in the workplace and other recent blog articles
A mental wellbeing tip
Using Mindset Theory to Guide Success – a guest article
Some relevant resources
Why you might want to get those vocal chords in orders
News and recent articles
We've recently given our course landing pages a crisp new look. You can access them from our homepage by clicking on any of our subject area headers along the top menu.
Find out about the difference between a fixed and a growth mindset, the benefits of developing a growth mindset culture in the workplace and what you can expect if you book our new course.
Gaslighting – What it is & 10 tips to consider if you encounter it at work
A taste of the European destinations where we delivered training in 2018
A round-up of our soft skills training courses for 2019
Mental Health & Wellbeing Tip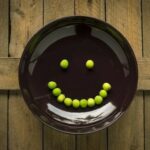 Our latest tip may be a bit of a tongue twister but certainly provides some food for thought!
Read our latest tip – Mood for food or food for mood?
Guest Article
"Using Mindset Theory to Drive Success"
Specialist trainer and corporate coach, Michelle Spirit, takes a look at mindset theory.  She outlines how training and development can help build growth mindsets with resulting benefits for both individuals and the organisation.
Amanda's Column
Why you shouldn't knock it till you've tried it … a recent present leads to a voyage of discovery for Amanda.
Resources
View the resources featured in this edition:
– A talking toolkit to help prevent work-related stress
– A sleep and recovery toolkit
– An interactive tool for understanding stress
– Guidance for first aid needs assessment now includes mental as well as physical health
Quotations
"You don't know what your abilities are until you make a full commitment to developing them."
Carol Dweck, Psychologist, born 1946
"You can't stay in your corner of the Forest waiting for others to come to you. You have to go to them sometimes."
from Winne-the-Pooh by A.A. Milne, British Author, 1882 -1956
3 popular articles on our social media channels
Wellbeing schemes face measurement and funding hurdles
Emotional Intelligence: The EAR approach
Burnout, stress lead more companies to try 4-day working week
… and finally …
New research has explored the benefits that being a member of a workplace choir can bring to both its members and the organisation. We couldn't find any mention of whether it's necessary to be able to sing!
If you feel inspired, this article from the BBC has some handy tips on setting up a workplace choir.
Thank you for taking the time to read our newsletter.  We are always delighted to hear from our readers, so if you would like to share your comments or suggestions with us, please don't hesitate to contact us at: training@in-equilibrium.co.uk.
Recent articles on our blog....
For this year's National Grief Awareness Week (2 – 8 December) we have reviewed and updated the section on grief within our mental health resources and consider why we may avoid conversations about grief at work.
Read More →
We offer 5 tips for helping to develop healthy interactions at work in order to increase wellbeing and avoid co-rumination.
Read More →
A very interesting tutor who kept us motivated throughout the session" "Dawn was an excellent presenter who is clearly passionate about her subject" "Dawn was excellent and very attentive

A very interesting tutor, excellent presenter

I really enjoyed this delivery as David mixed the "formal" with anecdotes and true examples whilst allowing for questions. He is obviously learned and interested in the subject and he is an inspirational gentleman.

Aberdeen City Council Delegate

The Trainer was brilliant - extremely knowledgeable, had lots of examples of experience and was really engaging - I wanted to know more.

Adult MHFA comment from delegate
Our purpose is to provide training and consultancy services to enhance resilience, health and wellbeing in the workplace.
Differentiation is one of the most strategic and tactical activities in which companies most constantly engage
It's natural to have questions about training and how it fits with your organisation. Our FAQs can help you find out more.
View case studies for some of the in-house training courses we have delivered to different types of organisations across the UK.